Deployment Map
Current Outdoor Sites
Abbreviation
Site
Description
Location
co1
core 1
CU CS Building CRF compute

​

map
co2
core 2
Datacenter at 32 Avenue of the Americas

​

map
lg1
large 1
CU Mudd building 18th floor rooftop

​

map
md1
medium 1
CU Mudd building 1st floor (120th Street)

​

map
md2
medium 2
CU Mudd building 2nd floor (Amesterdam Ave)

​

map
CU - Columbia University
Current and upcoming sites
The figure below shows COSMOS' envisioned deployment area of about 1 sq. mile covering about 15 city blocks and about 5 city avenues, with tentative deployment sites marked on the map.
The pilot phase in the figure below (which includes the sites above) was completed in May 2019. Phase 1 completion date was planed for the end of 2020 but now depends on NYC and NYS re-opening following COVID-19. The full envisioned deployment is illustrated in Phase 2.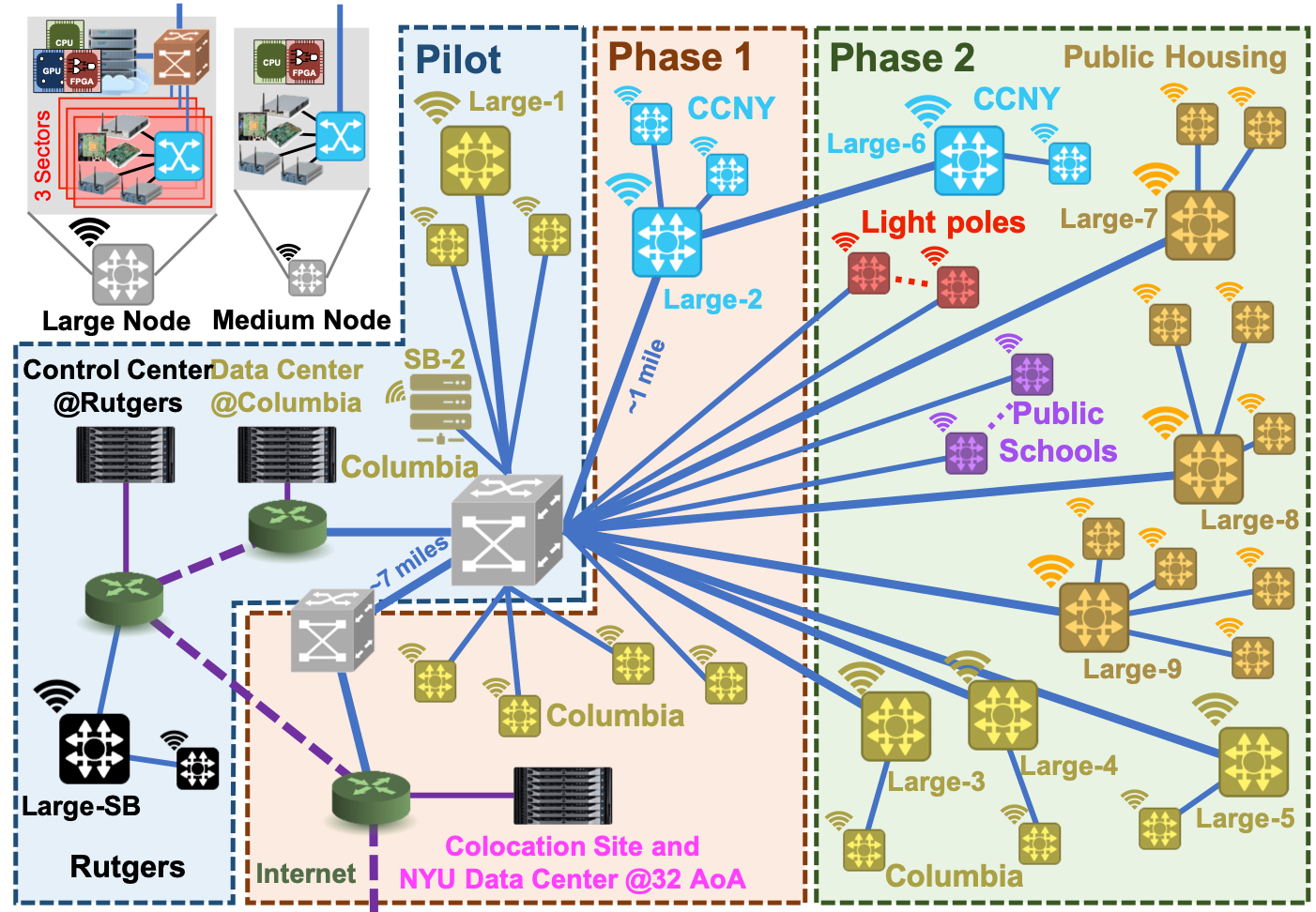 Note:
See
TracWiki
for help on using the wiki.